Folate for Brood Bitches To Help Prevent Cleft Palates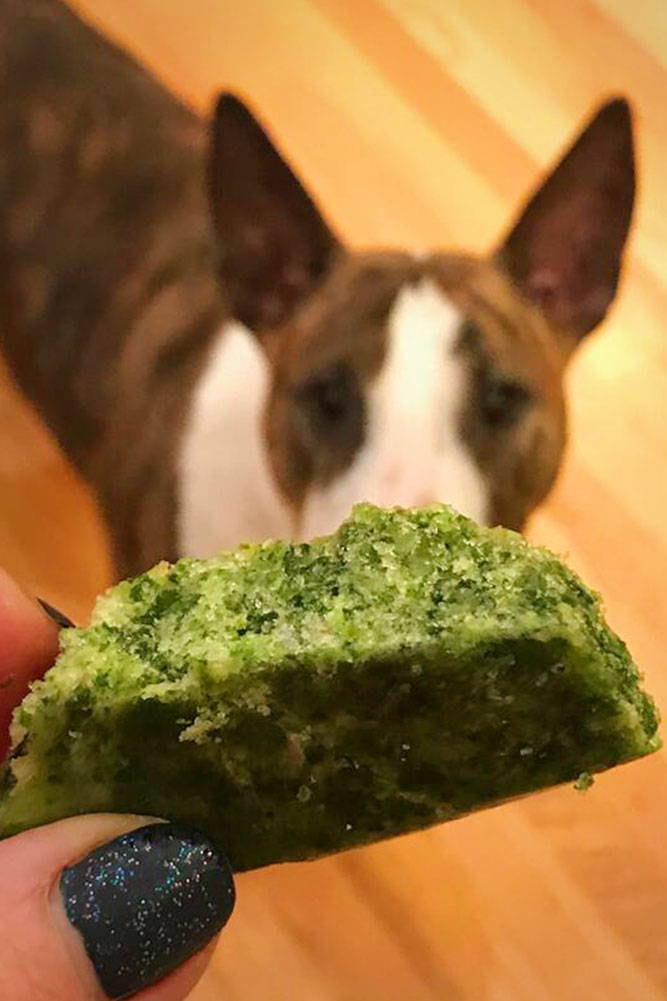 Seriously, where does the time go? One of those tiny Spy x Pippi puppies is now 3.5 years old and has been bred! Fingers crossed for Bijou's puppies to arrive in early June. Going to be posting a lot about the pregnancy process in the coming weeks so stay tuned.
Speaking of which, Here's Bijou having her morning frozen folate slushy - coconut water, spinach, kale, and flaxseed meal. It's remarkably delicious and the bitches eat it up like crazy. We also do supplement with folic acid in pill form, which has been shown in numerous studies to greatly reduce cleft palate and other midline defects in dogs.
But we also firmly believe that taking a pill is not the best way to access nutrients - ​​what we think of as "folate" is really a whole array of nutrients that work together and support each other to create a health effect. So we do the folate shake daily at least one month in advance of breeding.
One more thing, you CAN overdo it with vitamin B9 supplements (folic acid). The FDA recently established upper limits for humans and we try to keep our supplementation within that range, relative to the body size of the dog. Magda talks about dosing in her book but we give our Bull Terriers 200 MCG per day - invest in a pill cutter, because the smallest dose you can get is 400 MCG.*
Food sources of folate do not represent a hazard in this regard so you needn't worry about overdoing the folate shake. However, if you were feeding your dog a huge amount of pasta or bread or any of the other made-for-human-consumption processed foods that have synthetic folic acid "fortified" into them, you have to consider that as part of your dog's daily intake limit of synthetic folate.
Some folks have expressed concern about giving bitches flax seed because of the phytoestrogens in it. But flax seed delivers bioavailable Hyaluronic acid and high concentration of Omega 3, while containing only miniscule amounts of phytoestrogens in a form that is not harmful. So rest easy on that score!
Finally, there are a lot of reasons bitches can produce puppies with cleft palates that are not related to folate deficiency, from environmental toxins to medications to genetics. So supplementation is not going to guarantee that you won't get any clefts in a litter. But giving folate rich food and low doses of folic acid won't hurt, and it will certainly help in many cases!
If you want to be the first to know when Magda's book is released (and possibly get a sweet deal on a pre-order) be sure to join our mailing list.
* Note that, although the dog studies cited did use massive doses of folic acid, the recommended dose at the conclusion of the studies specified a dose consistent with what we have mentioned here.

This article was originally updated on puppyculture.com in 2019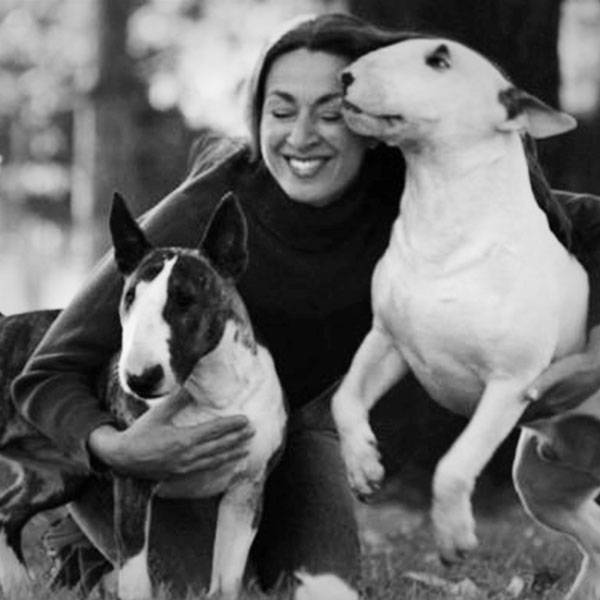 Jane Messineo Lindquist (Killion) is the director of "Puppy Culture the Powerful First Twelve Weeks That Can Shape Your Puppies' Future" as well as the author of "When Pigs Fly: Training Success With Impossible Dogs" and founder of Madcap University.
Jane has had Bull Terriers since 1982 and she and her husband, Mark Lindquist, breed Bull Terriers under the Madcap kennel name.
Her interests include dog shows, dog agility, gardening, and any cocktail that involves an infused simple syrup.
Would you like us to email you occasionally with Madcap University news?